A timely message my wife shared on Facebook today:
Mask. Definition - to cover or conceal.
I'm not gonna lie. It's hard to see my 3 year old so naturally embrace wearing a mask and this whole new strange reality. There is something quite sad about this scene.
From my perspective, with my eyes barely peeking over my own mask, i see a reality where connecting to one another is so difficult. I miss seeing the beautiful smiles surrounding us. Having to be physically distant can make me feel emotionally distant too. I feel like emotions are hidden and warmth is concealed.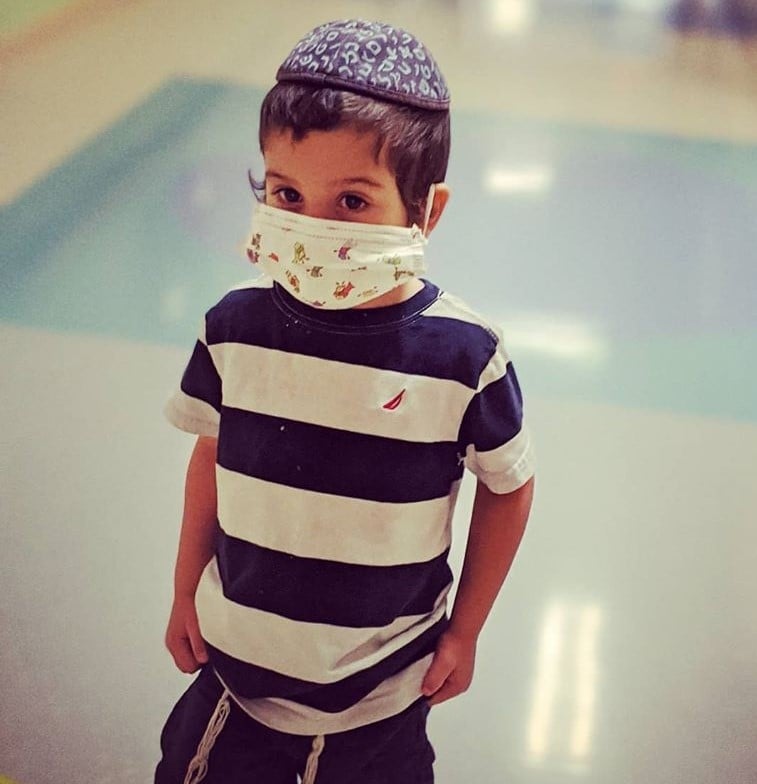 But then I look at my son. His eyes are sparkling with joy and excitement. He shares a big smile with everyone he meets. A smile that literally pops out the sides of his mask and in turn invites smiles from those around. I open my own eyes to a different reality, the TRUE reality. Kindness is everywhere. The eyes are the window to the soul and each individual is a beautiful soul ready to help and quick to share a kind word. Nothing can stop us from being strong and united.
This world sometimes feels like it's masked. The beauty is concealed and it seems like a raging jungle. However, we know that is just a facade. We need to look deeper to see the G-dliness and holiness within. And not only should we open our eyes to reality, but we can actually CHANGE our reality by shining a light through doing acts of goodness and kindness. A little light dispels a lot of darkness and one little candle can light up millions of others and brighten up our world, until it resembles the beautiful garden it truly is.
I pray that all masks and facades should be ripped off very soon bringing an era of peace and redemption to this world.
Shabbat Shalom

Rabbi Pinchas Adler